The skin perfector
SIZE 30 ML
Formulated with active skincare ingredients such as ceramides and hyaluronic acid. Our flexible shades adapt to your skin tone for easy, daily use, no matter the season.
Smooth onto a clean face to keep your skin looking like skin...but better.
For a flawless finish, pair with GLOW and apply with BLEND.
Increased hydration: Hyaluronic acid helps to attract and retain moisture in the skin. Leaving it feeling soft, supple, and hydrated.

Improved skin barrier function: Ceramides help to strengthen the skin barrier. Reducing moisture loss and protecting the skin from environmental stressors.

Reduced appearance of fine lines and wrinkles: Retinyl palmitate helps to stimulate collagen production. Revealing a plump, more youthful-looking appearance.

Reduced inflammation: Licorice root extract contains anti-inflammatory properties. It can help to soothe and calm irritated or inflamed skin.

Even skin tone and texture: Niacinamide and retinyl palmitate work together to even out skin tone and texture. They also unclog pores, leaving the skin looking smooth and radiant.

Sun protection: Titanium dioxide in the product can help to protect the skin from harmful UV rays. Reducing the risk of sun damage.
FREQUENTLY ASKED QUESTIONS
Q: Is this tinted moisturizer suitable for all skin types?
A: TINT is suitable for most skin types, including dry, oily, and combination skin. The hydrating properties of the hyaluronic acid and ceramides can benefit dry skin. While the lightweight texture can work well for oily and combination skin.

Q: Is this tinted moisturizer suitable for sensitive skin?
A: Yes, TINT is generally considered safe for sensitive skin. But it does contain some active ingredients like retinyl palmitate and licorice root extract. It's always a good idea to patch test new products before applying them all over the face. This will help to ensure that there are no adverse reactions.

Q: Will this tinted moisturizer clog my pores?
A: No, TINT is non-comedogenic, meaning it is formulated not to clog pores. The lightweight texture and hydrating ingredients can help to keep pores clear.

Q: Can I use this tinted moisturizer as my sole source of sun protection?
A: TINT contains titanium dioxide, which can provide some sun protection. But, it is still recommended to use a separate sunscreen with at least SPF 30. This will ensure adequate protection from the sun's harmful rays.

Q: Can this tinted moisturizer help improve the texture of my skin?
A: Yes, the combination of hyaluronic acid, ceramides, niacinamide and retinyl palmitate can help to improve the texture. And the overall appearance of the skin over time. These ingredients can help to hydrate, plump, and smooth the skin.
Water/Eau, Cyclopentasiloxane, Ethylhexyl Methoxycinnamate, Butylene Glycol, Titanium Dioxide (Nano), Phenyl Trimethicone, Isododecane, PEG-10 Dimethicone, Aluminum Hydroxide, Stearic Acid, Tocopherol, Tocopheryl Acetate, Tetrahexyldecyl Ascorbate, Retinyl Palmitate, BHT, Glycyrrhiza Glabra (Licorice) Root Extract, Nylon-6/ 12, Olive Glycerides, Ceramide NP, Nylon-12, Sodium Hyaluronate, Bis-PEG/PPG-14/ 14 Dimethicone, Mica, Methicone, Boron Nitride, Disteardimonium Hectorite, Triethoxycaprylylsilane, Sodium Chloride, Sodium Dehydroactetate, Disodium EDTA, Hexylene Glycol, Caprylyl Glycol, Phenoxyethanol. May Contain (+/-): Titanium Dioxide (Cl 77891), Iron Oxides (Cl 77491, Cl 77492, Cl 77499)
View full details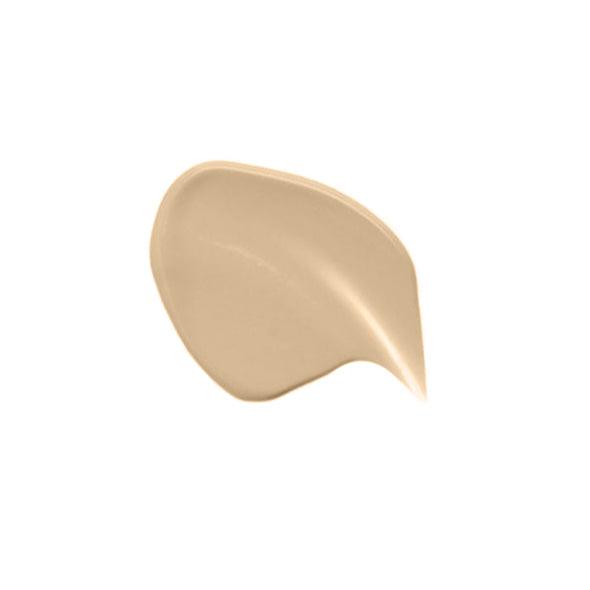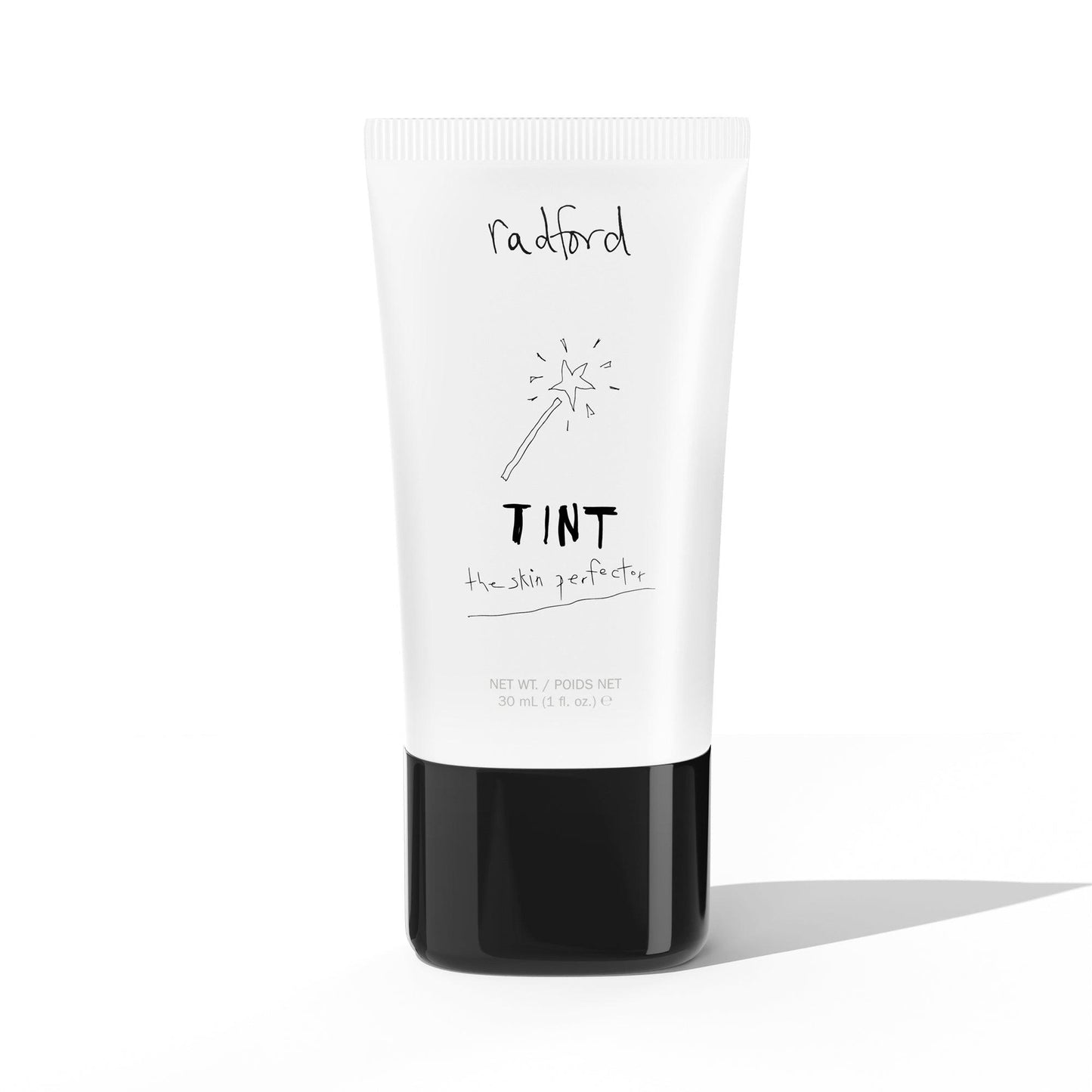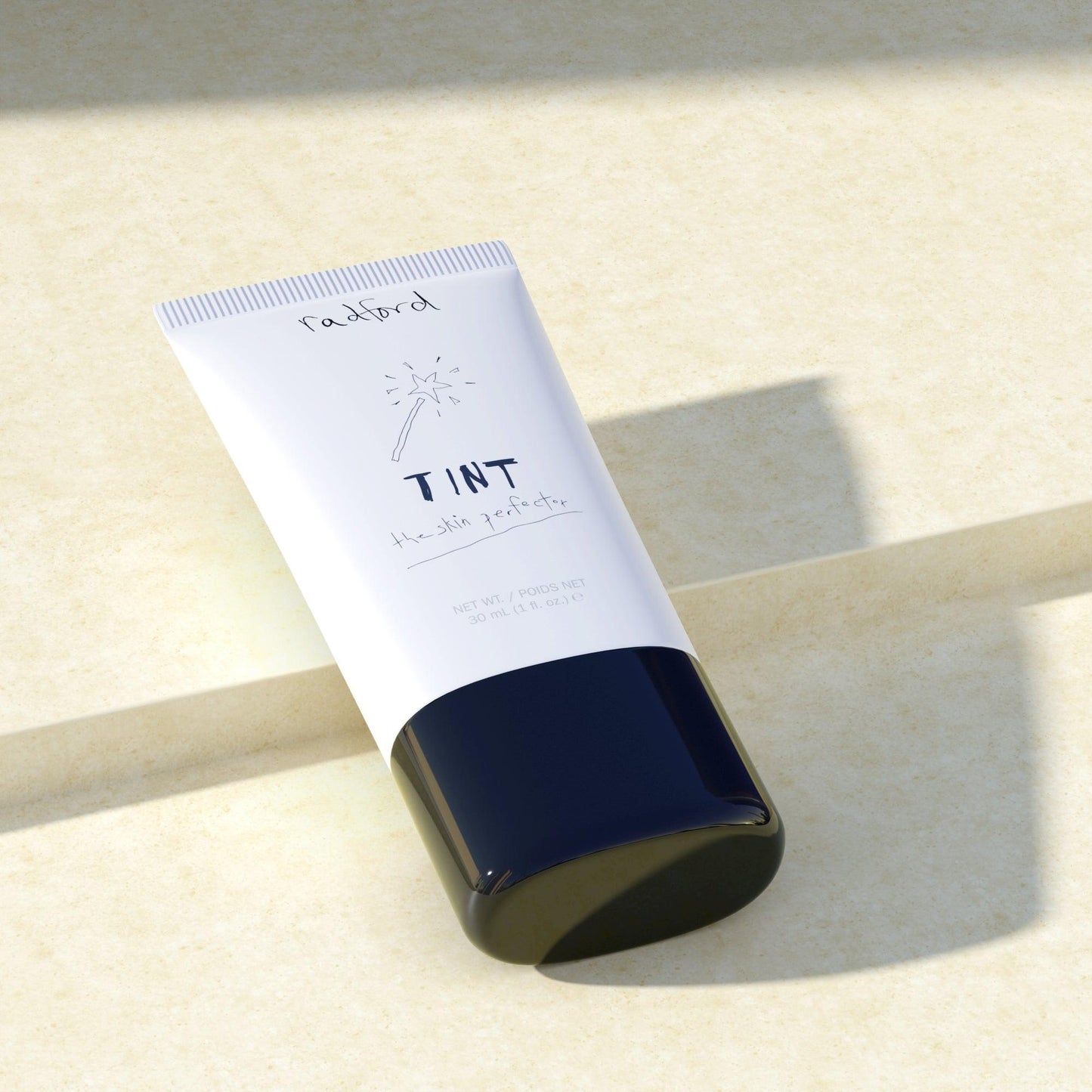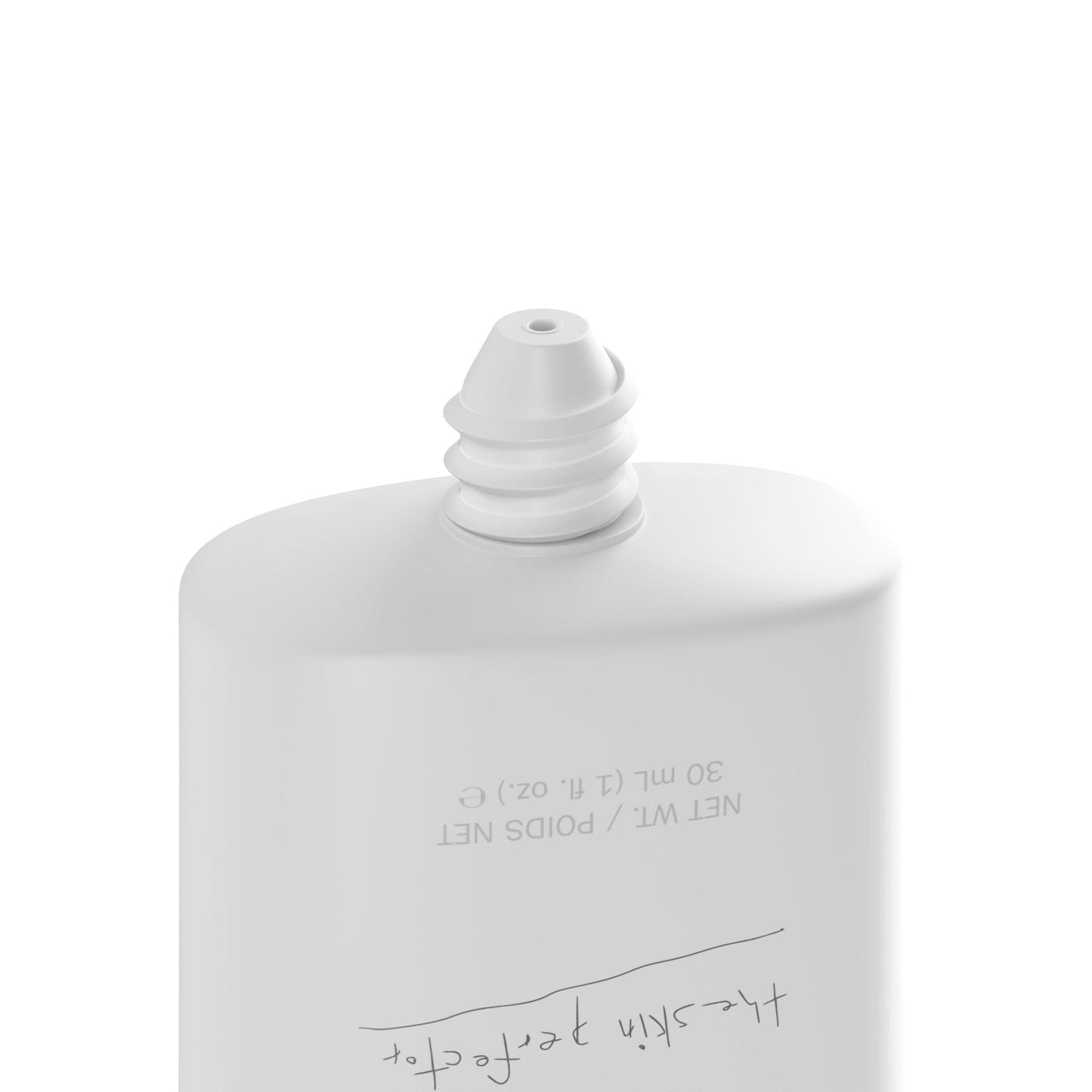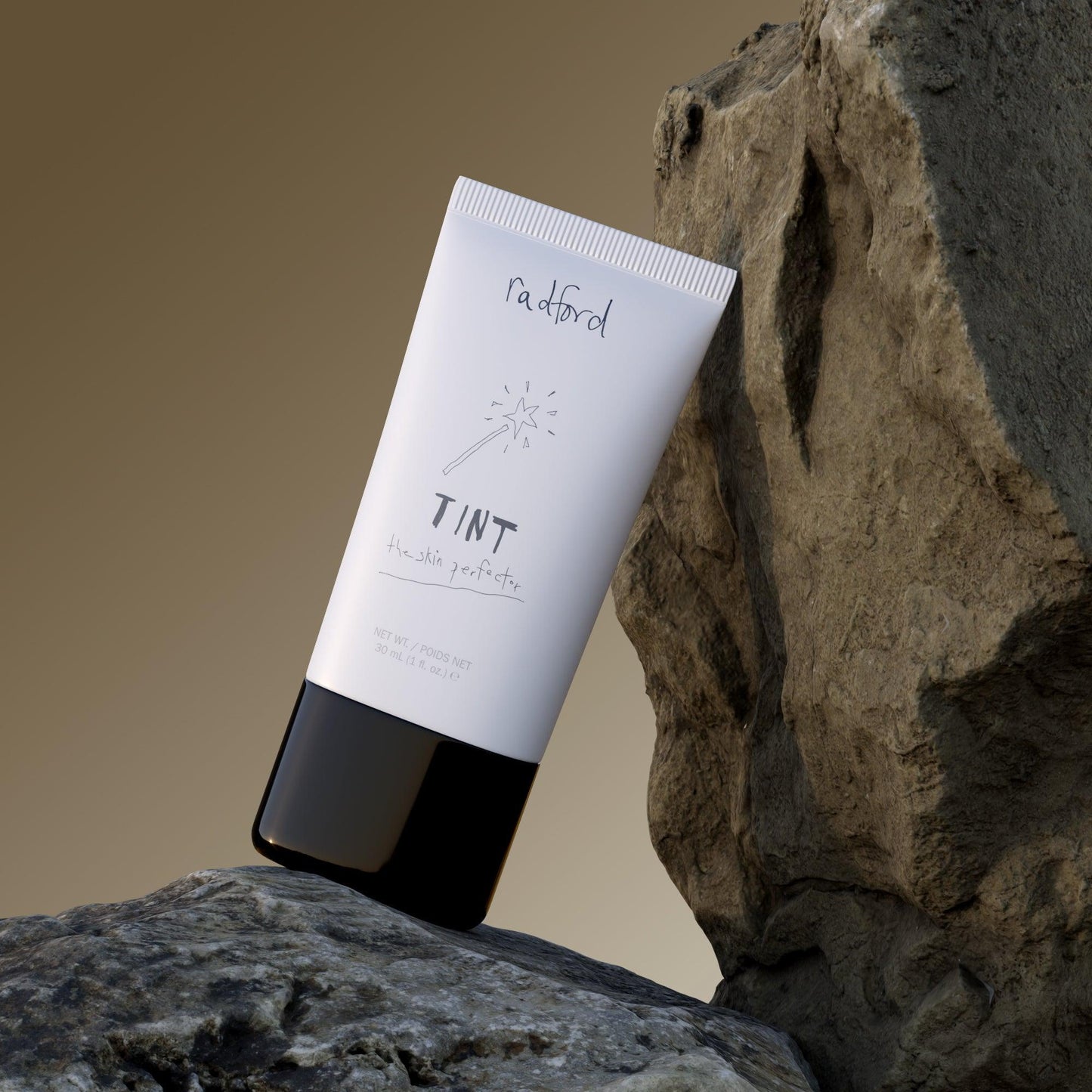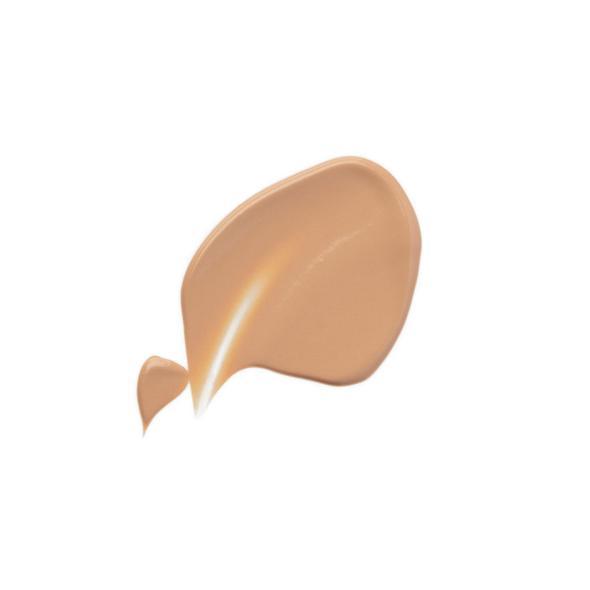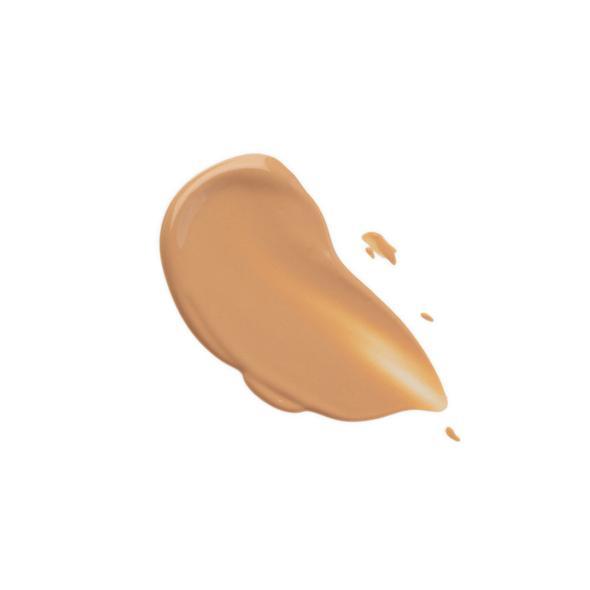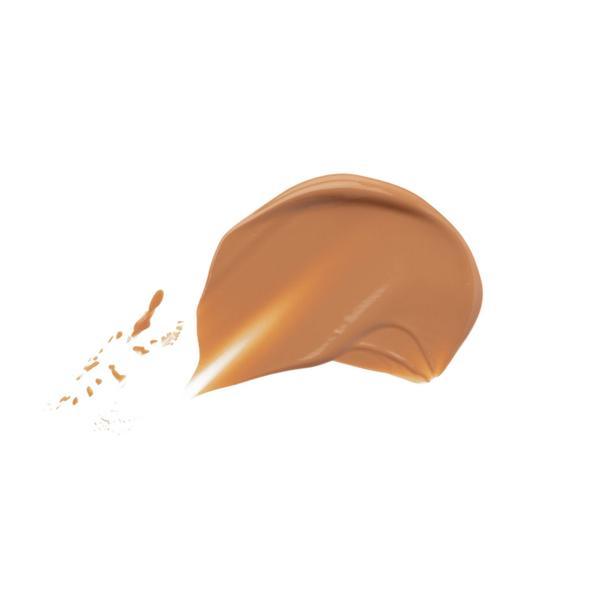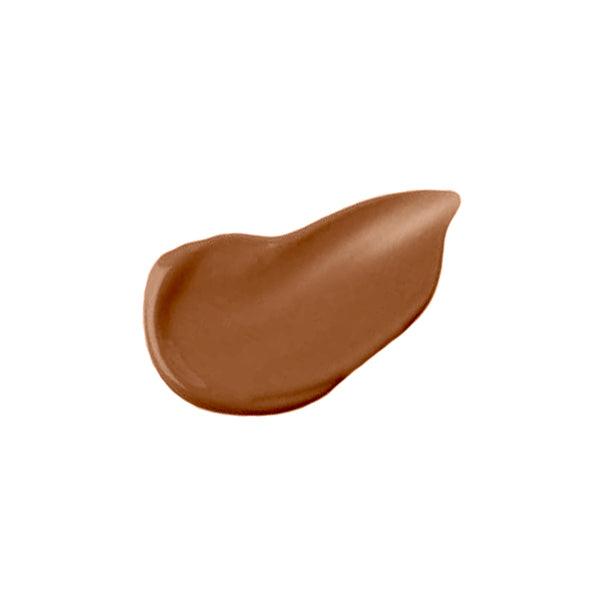 A tinted moisturizer
literally
Makeup + skincare
formulated to improve your skin over time
5 Adaptable Shades
flexible, so you don't have to be
Weightless and breathable
offers a sheer hint of coverage with buildable wear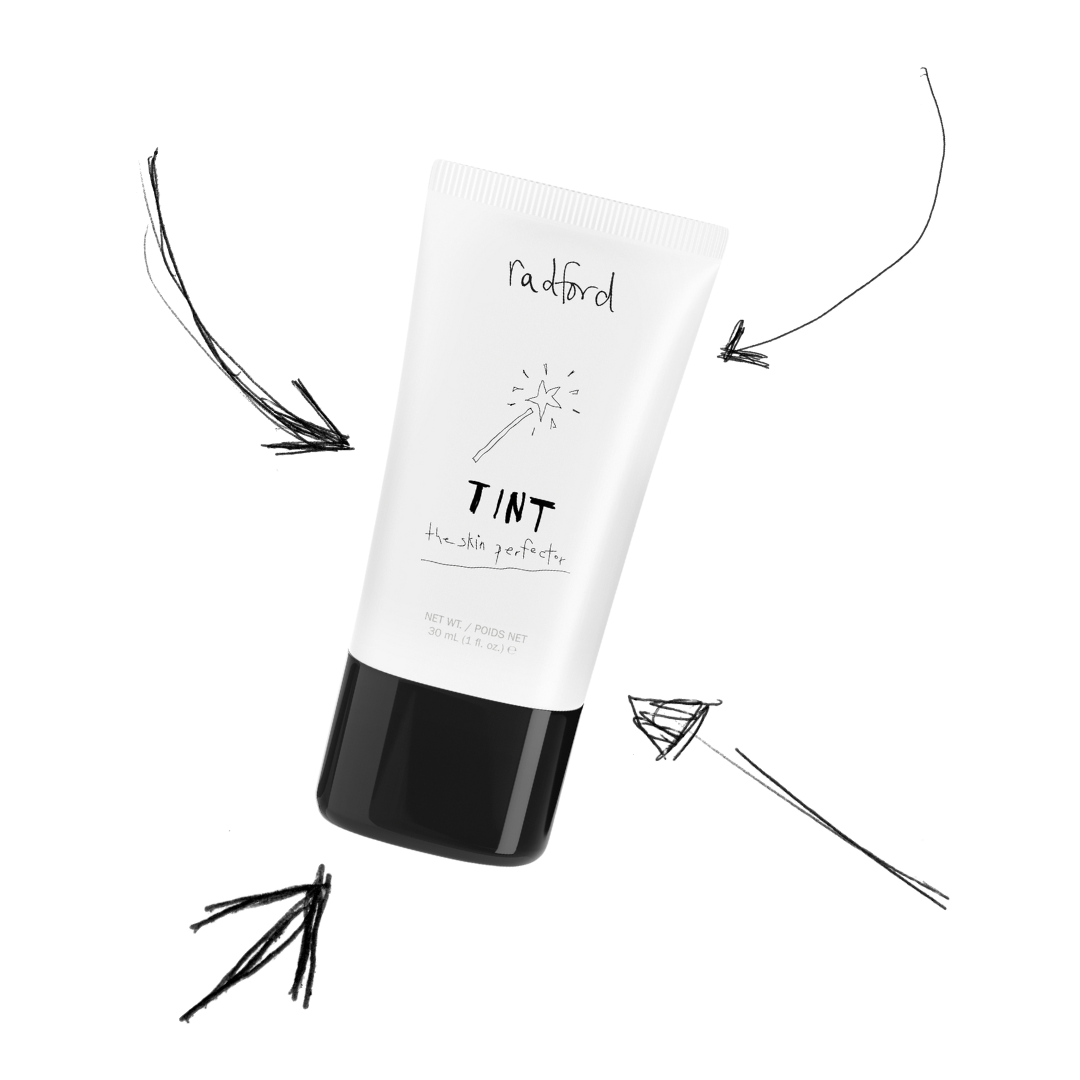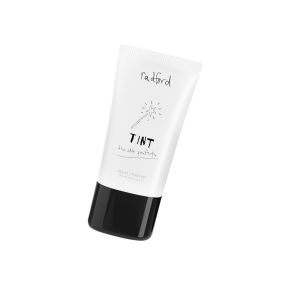 an expert on skincare inside every bottle --
trust us or don't -
an expert on skincare inside every bottle --
trust us or don't -
an expert on skincare inside every bottle --
trust us or don't -
an expert on skincare inside every bottle --
trust us or don't -
an expert on skincare inside every bottle --
trust us or don't -
an expert on skincare inside every bottle --
trust us or don't -
It's the
inside

that matters

Hyaluronic Acid + Ceramides
Hyaluronic Acid + Ceramides
Improves hydration and smooths the skin.

Retinyl Palmitate
Retinyl Palmitate
Promotes skin cell turnover and improves skin tone. Aids in unclogging pores. A great option for almost all skin types because it is the least irritating of all major retinoids. If you have sensitive skin, retinyl palmitate is your best friend.

Licorice Root Extract
Licorice Root Extract
Reduces the production of melanin in the skin. Helps remove excess melanin. Naturally brightening your skin tone.

Titanium Dioxide
Titanium Dioxide
A form of mineral sun screening nanoparticles. It can help form a protective barrier on the skin's surface. Reflecting harmful UVA and UVB rays, without irritating sensitive skin.
Your words, not ours
Love how this product melts into my skin and keeps the glow all day long!
Nice
It's nice and light but I was hoping for a bit more coverage.
Liquid gold!!
TINT: moisturing✔️
Light weight✔️
Natural looking✔️
Works great on aging skin✔️🤪
Easy breezy coverage ✔️
Easy to use and keeps my face dewy fresh.
Colour; Beachy
Tint
I love Tint. The texture and colour, Sand in my case, are perfect. I use it instead of foundation. The coverage is wonderful. As it is, in its current formula, I think it's the best tinted moisturizer on the market, bar none, and I promise I've tried them all! PLEASE don't change it!!
Goodbye foundation!
I've broken up with my foundation and have never been happier! Ever since I started using Tint I have stopped using heavy foundations and other "tinted moisturizers" that leave my skin looking heavy, dry and patchy. Tint lets my skin breathe, look healthy and has completely changed how I want to show off my skin, especially as I age. It's my number 1 makeup go-to!
an expert on skincare inside every bottle --
trust us or don't -
an expert on skincare inside every bottle --
trust us or don't -
an expert on skincare inside every bottle --
trust us or don't -
an expert on skincare inside every bottle --
trust us or don't -
an expert on skincare inside every bottle --
trust us or don't -
an expert on skincare inside every bottle --
trust us or don't -