Reveal your best skin ever. This iconic skin
duo is designed to exfoliate, hydrate and
renew, leaving you with a radiant, buttery glow.
BUFF - Fight dead skin cells and dullness with this daily exfoliant. BUFF helps to clear the appearance of congestion and helps your skincare to truly sink in for a healthy glow. The natural beads and fruit enzymes are gentle enough for daily use, while still packing a punch. Blackheads beware.
BUTTER - This skin-restoring formulation begins as a thick cream and melts like butter. Packed with Niacinamide and Bakuchiol to replenish skin's moisture levels, this dream team calms redness and helps clear the appearance of congestion - so there's no fear of breakouts. Rich, but not greasy. Skin feels lifted and plumped, targeting dullness and dehydration. Say goodnight to dry, parched skin and wake up with a soft, buttery glow.
Step one - Twist, squeeze and apply BUFF on a CLEAN face, then rinse. Exfoliate the feelings
away.

Looking for an extra punch? Apply BUFF onto dry, clean skin and let sit as a face mask for 15 minutes. Rinse your feelings away.

Step two - Apply BUTTER as an overnight treatment or a daily moisturizer. Slather it on like you're a piece of dry toast.

Natural skin cell turnover: Specifically formulated to work while you sleep, bakuchiol and niacinamide work together to promote the natural turnover of skin
cells, resulting in a rejuvenated complexion. This dream team effectively resurfaces the skin revealing a clearer and brighter complexion.

Say goodbye to dry, parched skin: BUTTER specifically targets concerns related to dullness
and dehydration. It's unique formulation works to visibly improve the skin's texture and firmness,
tackling dryness and combating the effects of aging for noticeably plumper skin.

Resurfaces while you sleep: Expertly formulated with high levels of vitamin A to combat congestion
and blemishes. It's potent plant-derived ingredients work together to effectively clear the appearance
of congested skin, unclog pores, and minimize the risk of breakouts.

BUFFs away dead skin cells: Natural fruit enzymes such as papaya and pineapple work with lactic acid to effectively resurface the skin revealing a clearer and brighter complexion.

Clears the appearance of congestion: BUFF's exfoliating action helps to remove impurities and excess oil, leaving your skin clean and refreshed. The powerful combination of fruit enzymes naturally exfoliate and target blemishes and clogged pores. Blackheads beware.

Enhances skincare absorption: By exfoliating regularly with BUFF, you create a clean canvas for your skincare products to penetrate deeper into your skin. This means that your moisturizers, serums, and treatments can work more effectively, delivering their benefits more efficiently.

Boosts collagen production: Formulated with mango fruit extract to restore skin elasticity and boost collagen production in the skin to diminish fine lines and wrinkles. This superstar fruit extract is an excellent emollient that helps to hydrate and repair dry skin.

Calms, soothes, reduces redness: Radish root ferment and aloe vera work together to replenish skin's moisture levels while reducing inflammation. In addition to it's anti-inflammatory benefits, radish root ferment is an effective acne fighter thanks to its antibacterial and antimicrobial properties.
FREQUENTLY ASKED QUESTIONS
Q: Why do Radford products work better when combined?
A: Our powerful combinations of ingredients provide gentle, yet effective formulas for a simplified routine. We've sourced the most efficacious ingredients to provide you with products that actually work. When using BUFF + BUTTER consistently, you will see a noticeable difference in your skin. Let us stress about skincare so you don't have to.
Q: Is BUFF + BUTTER suitable for all skin types?

A: Calling all skin types - whether you're sensitive, acne-prone, fighting dullness, dehydration... this line up is for you. We've carefully crafted each formula with each skin type in mind. 
Q: How often should I use BUFF?
A: Frequency of use depends on what you need:
Sensitive skin? Use 3x/week.
Breaking out? Use as a spot treatment or face mask.
Normal skin? Use daily.
Q: Can BUTTER be used in the AM + PM?
A: BUTTER works to stimulate skin cell turnover for a clear, healthy skin barrier. Because your skin naturally renews while you sleep, we always recommend never missing BUTTER in your PM routine to reinforce this process.

Use BUTTER AM, PM, as your daily moisturizer or anytime your skin needs a kick of hydration.
View full details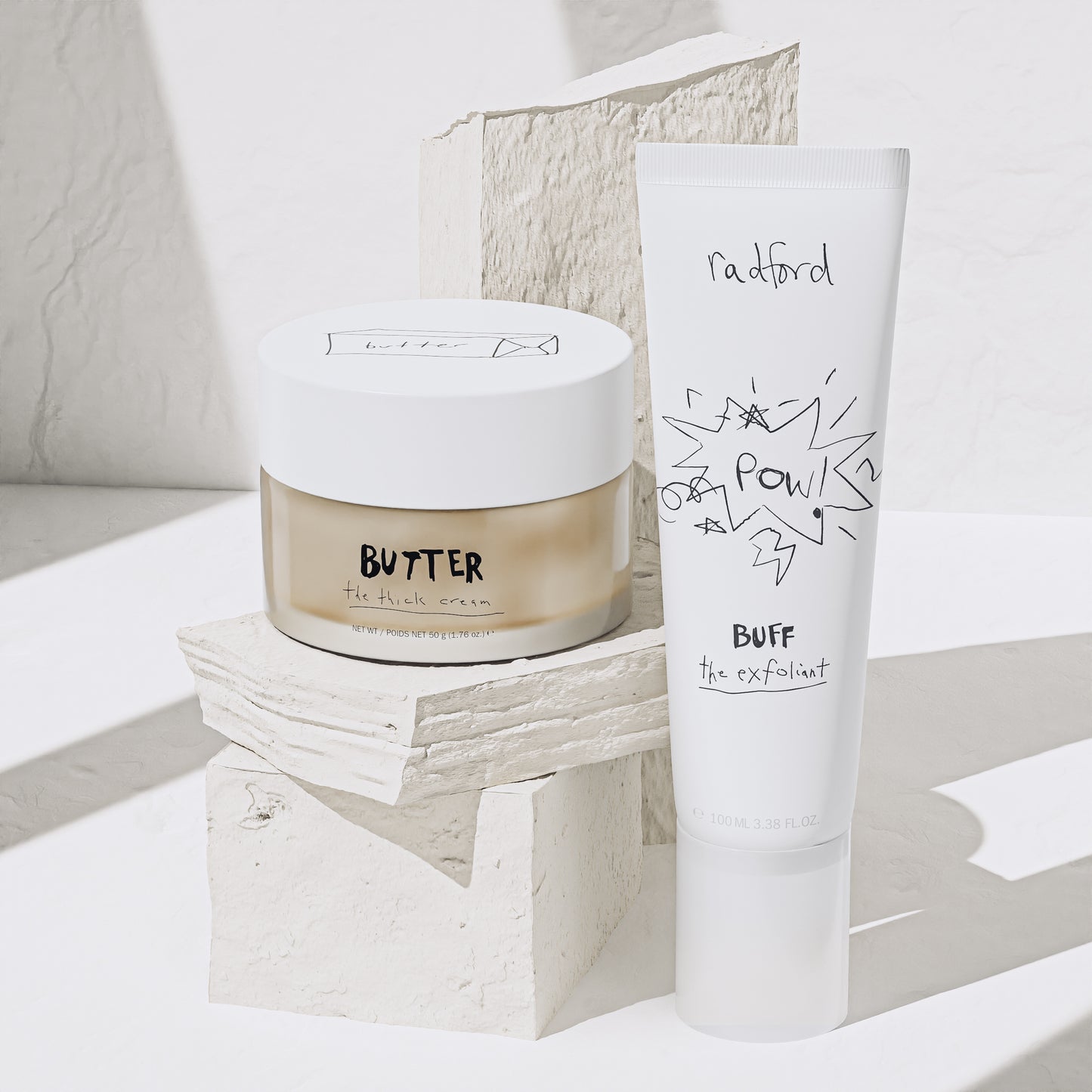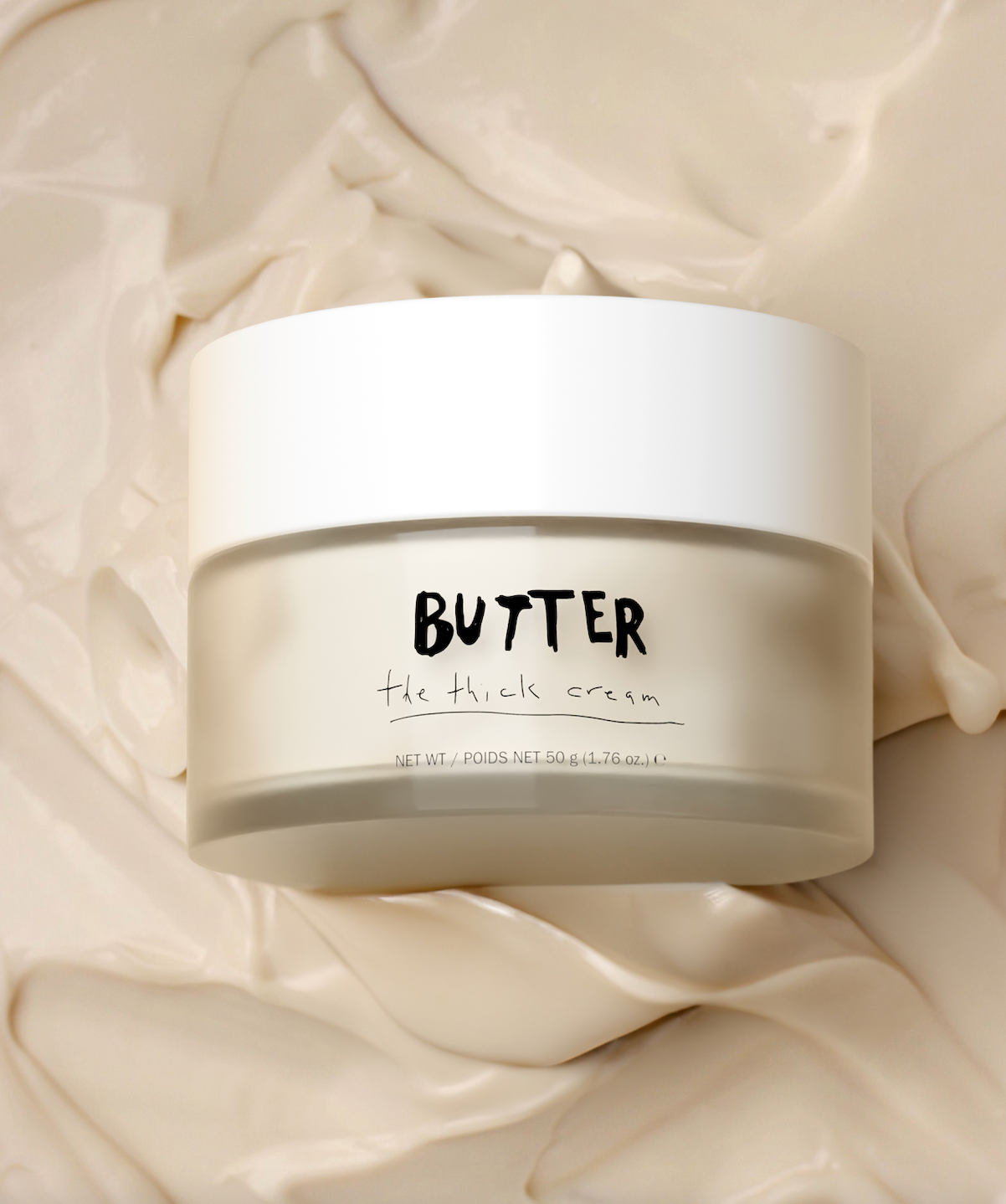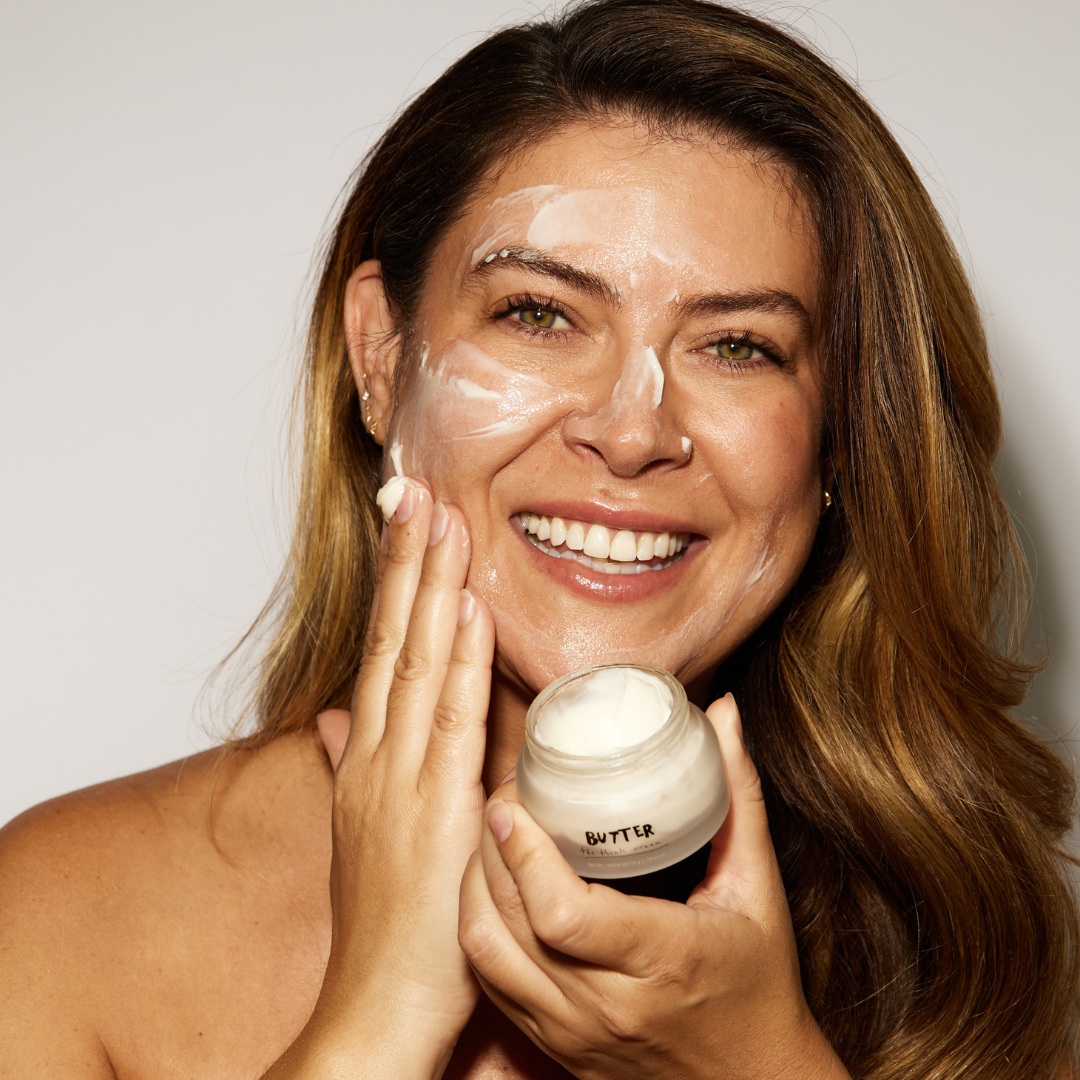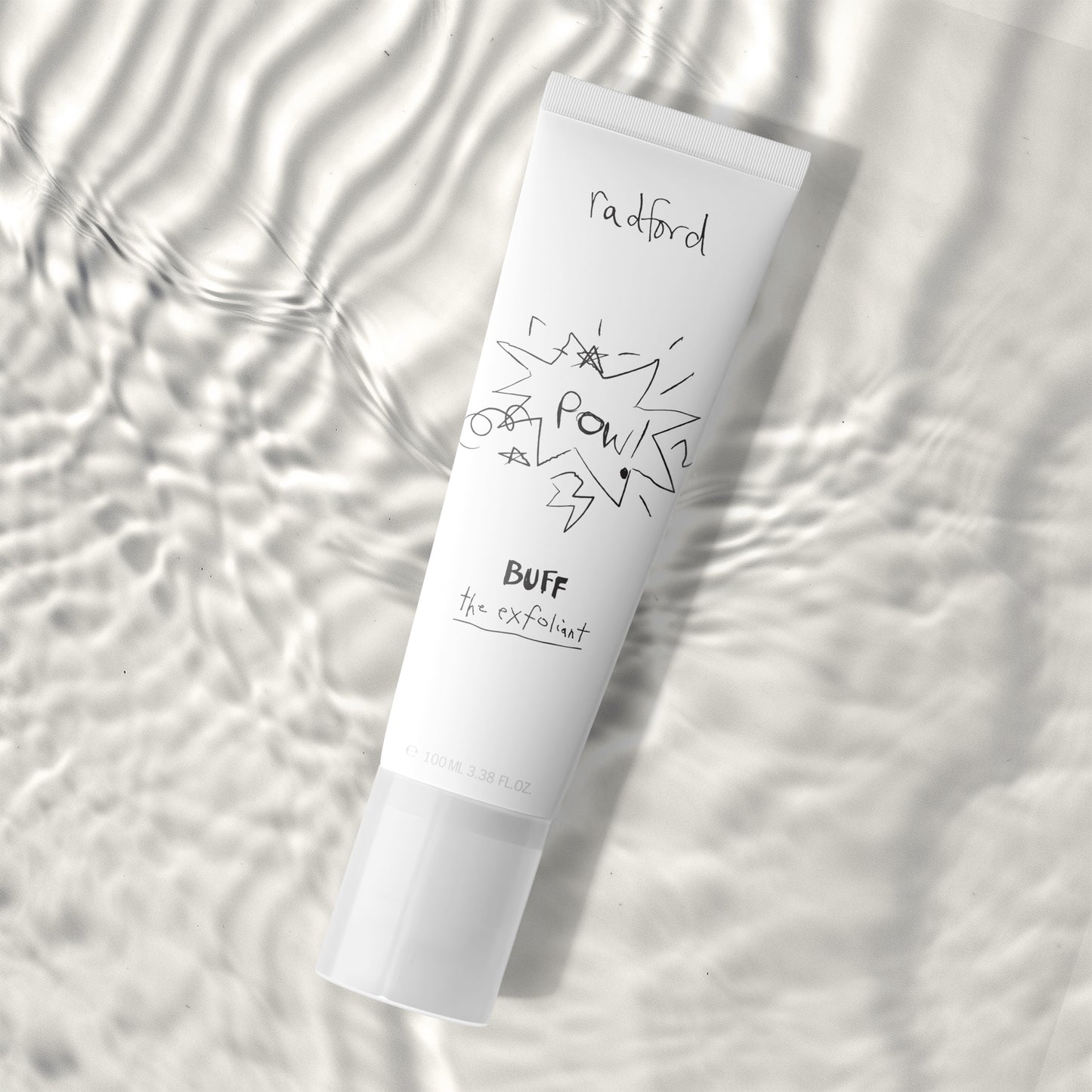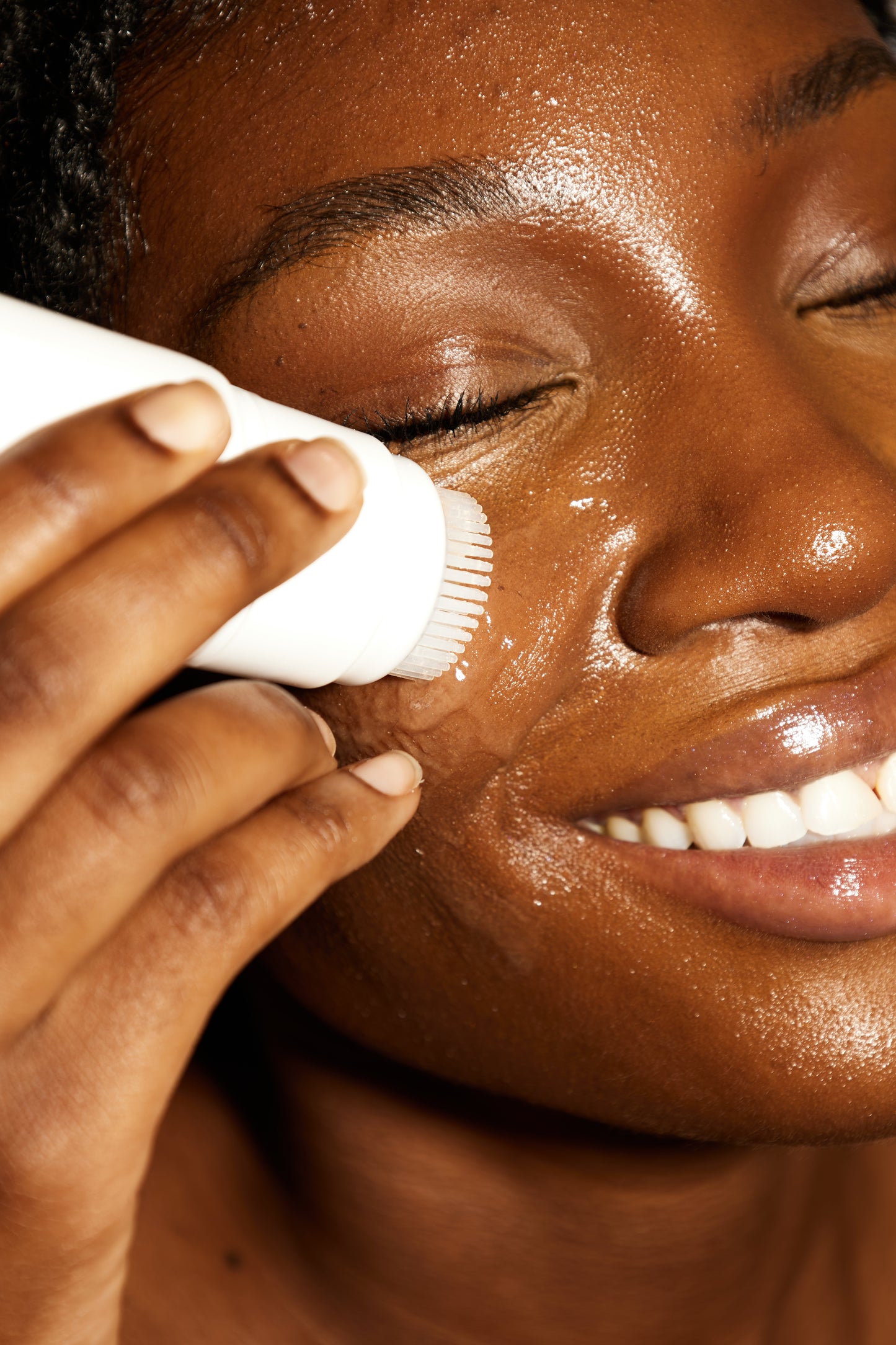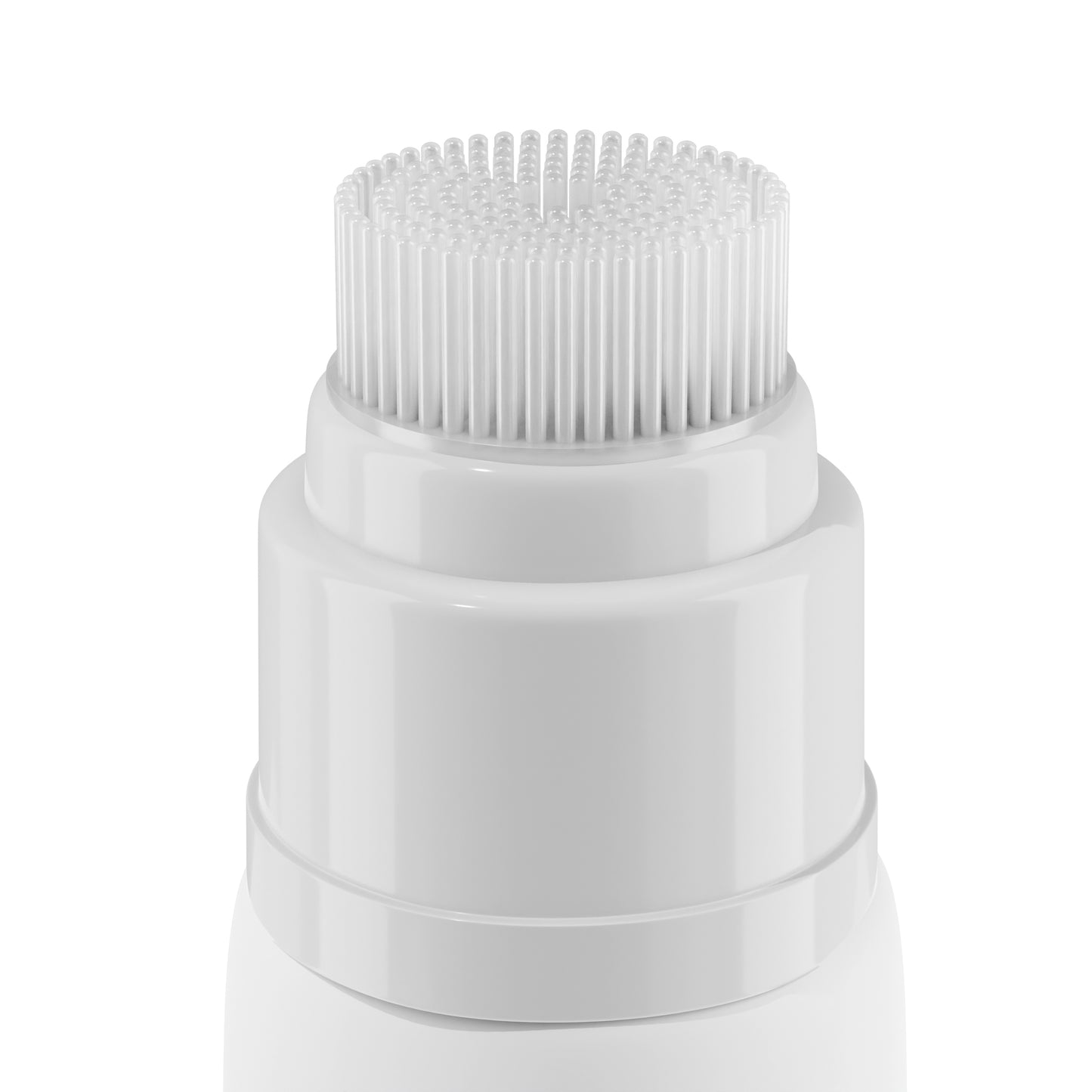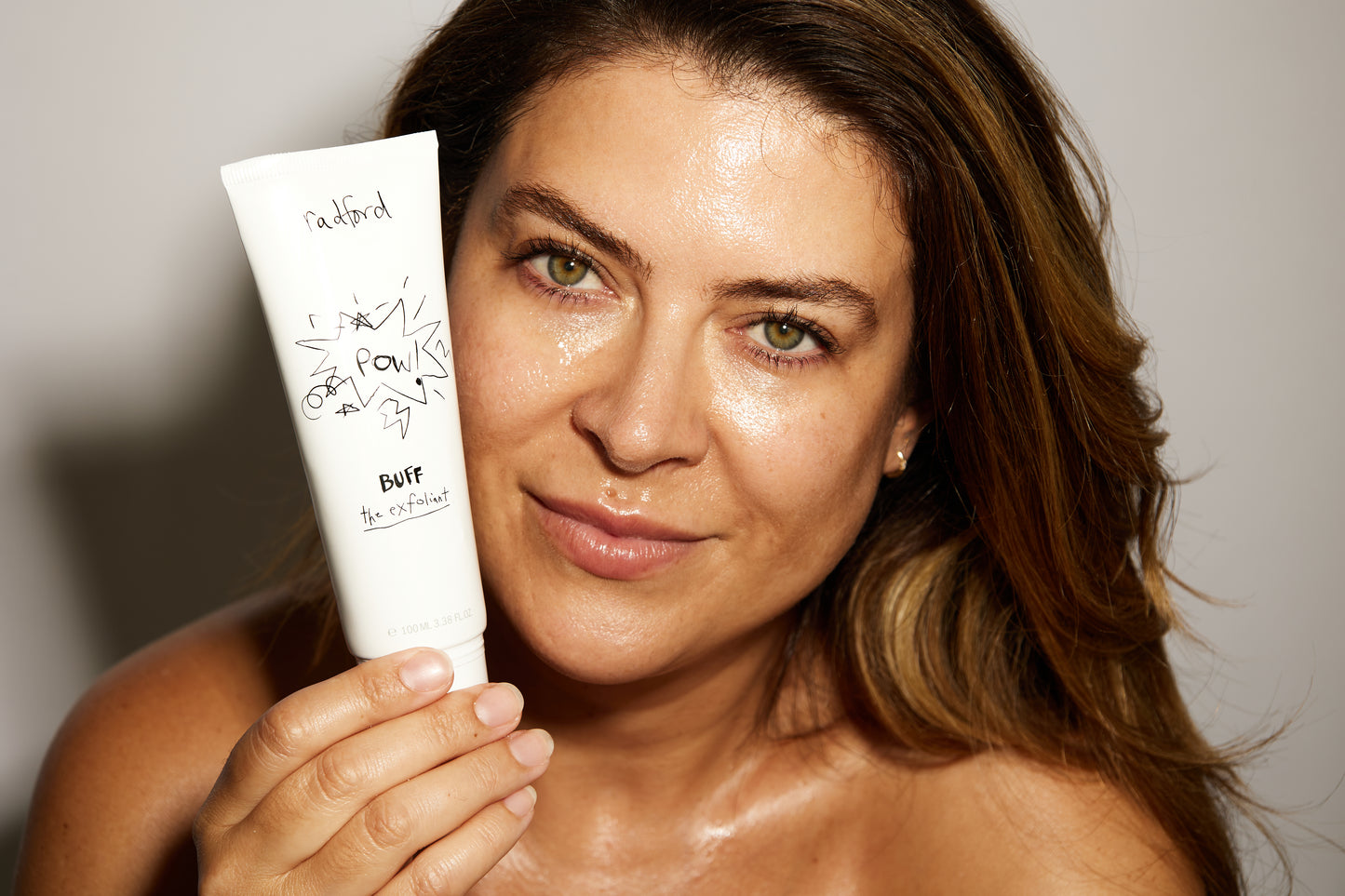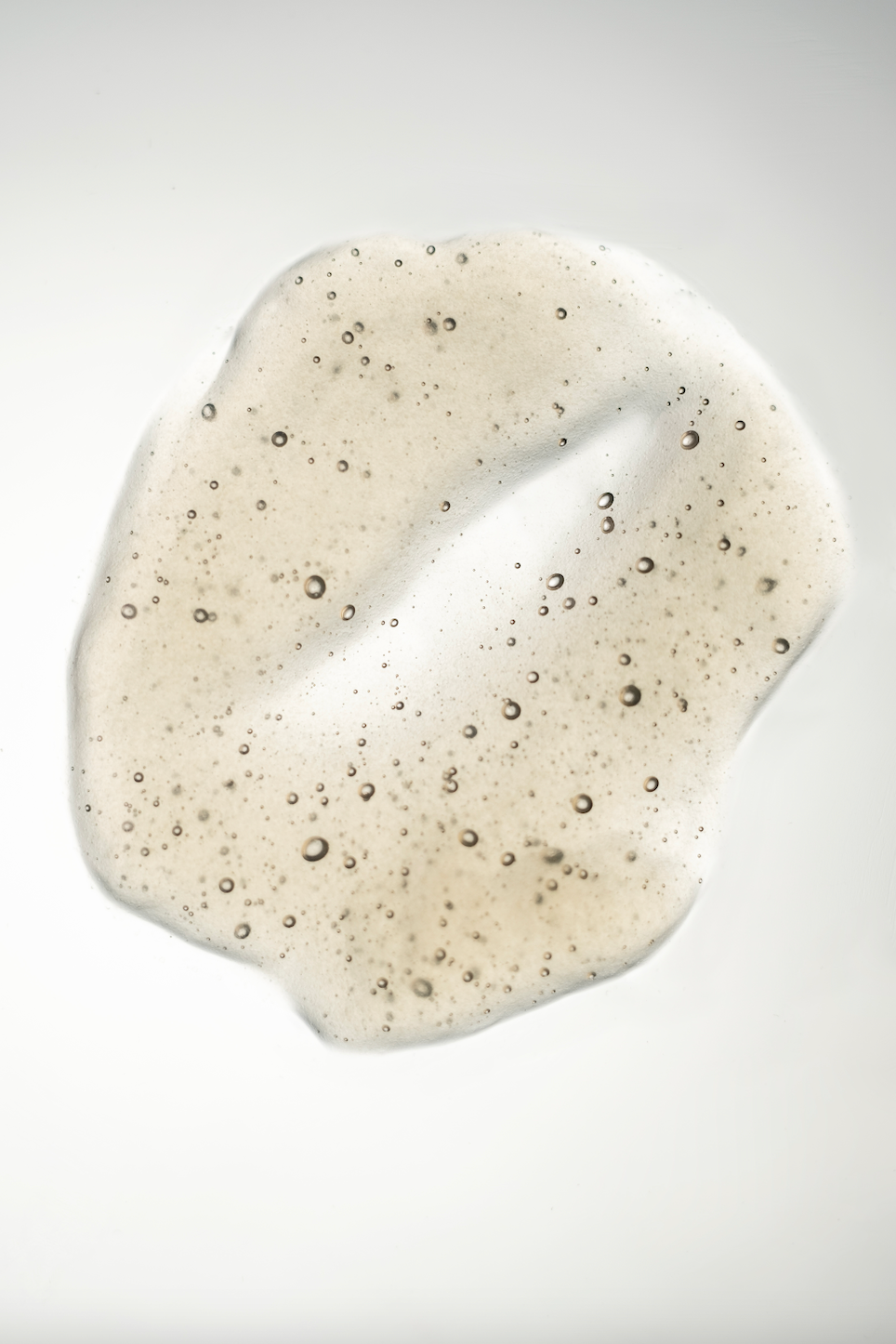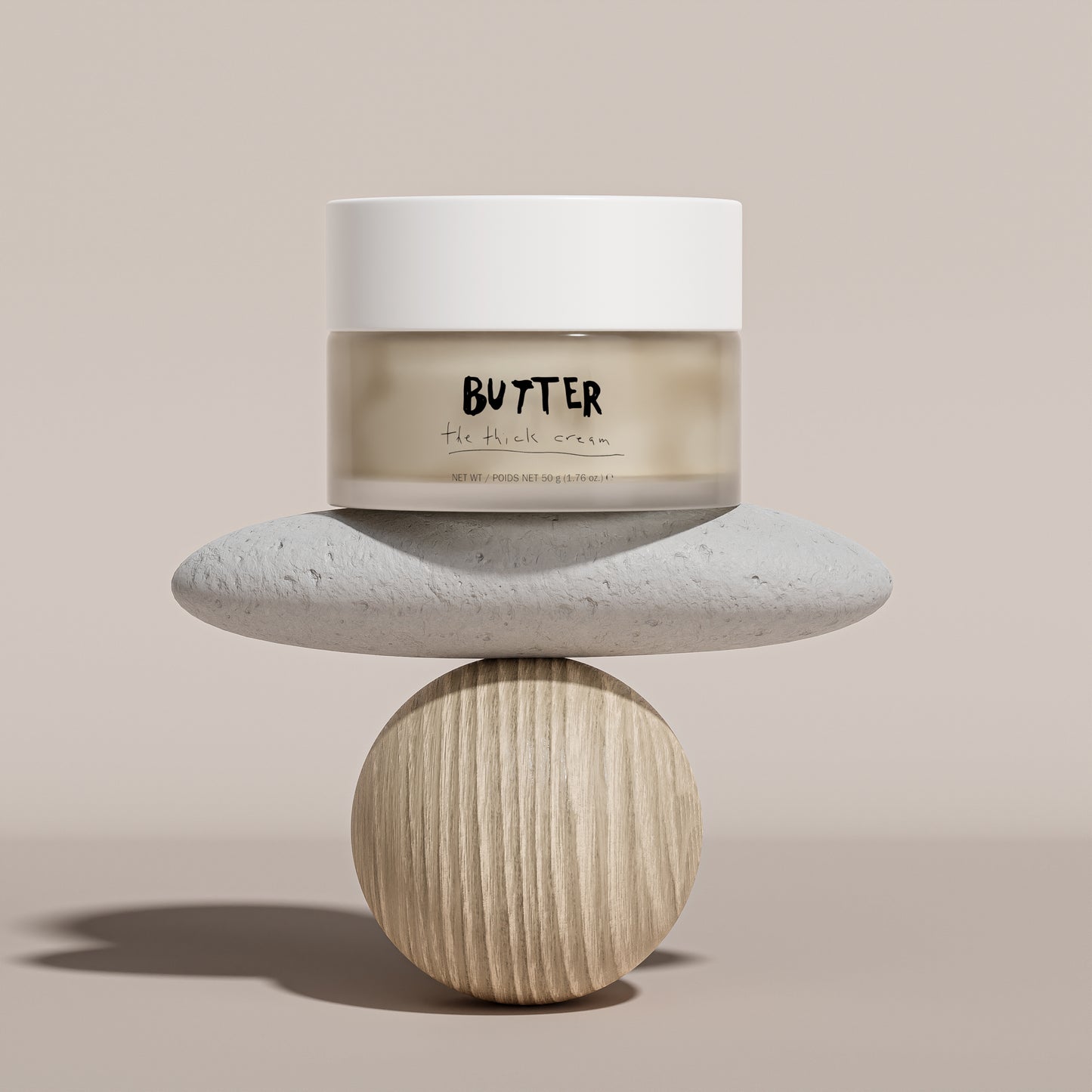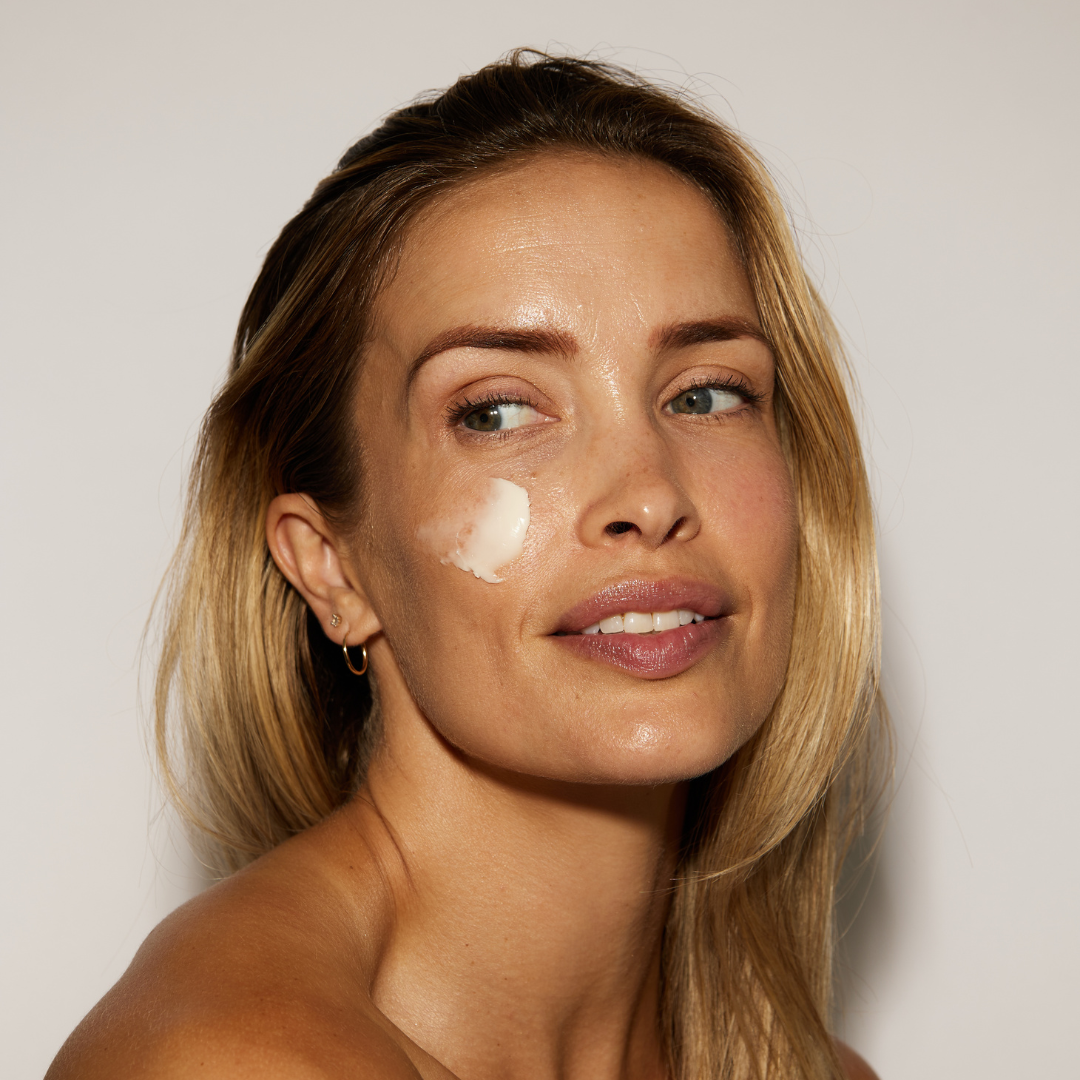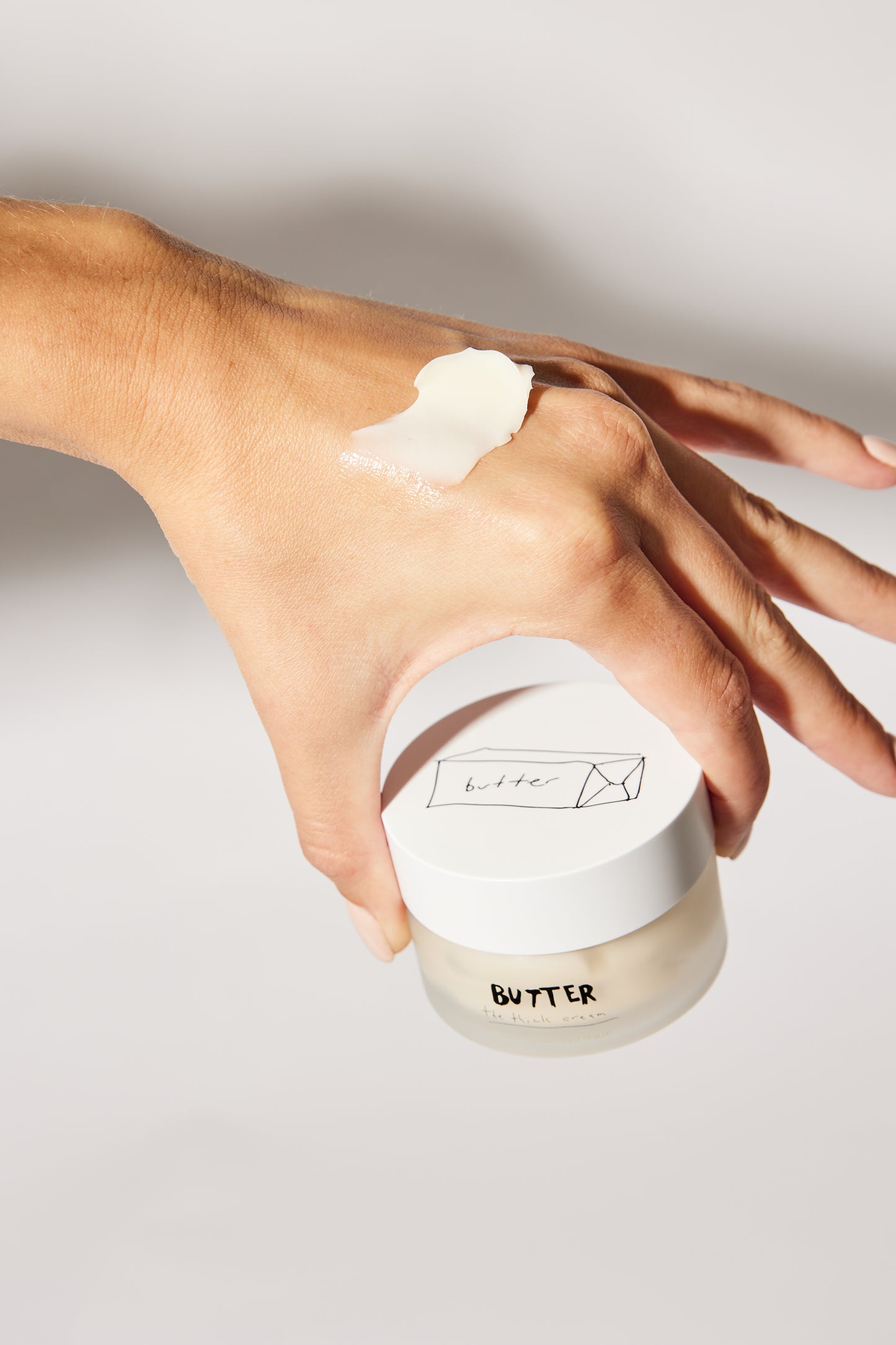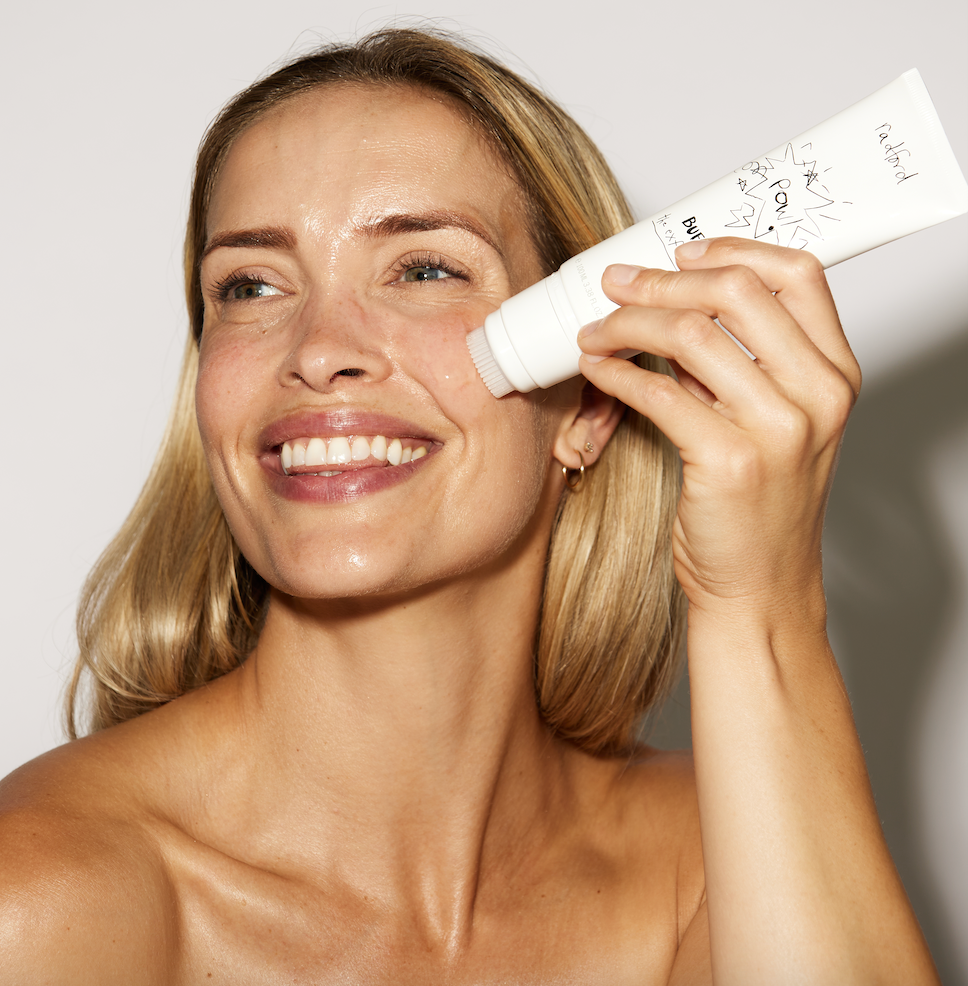 an expert on skincare inside every bottle --
trust us or don't -
an expert on skincare inside every bottle --
trust us or don't -
an expert on skincare inside every bottle --
trust us or don't -
an expert on skincare inside every bottle --
trust us or don't -
an expert on skincare inside every bottle --
trust us or don't -
an expert on skincare inside every bottle --
trust us or don't -
Skincare that is
minimal

+ simplified

Exfoliate
exfoliate
BUFF away dead and dulling skin cells

refine
refine
refine and minimize pores and fine lines.

resurface
resurface
Clear congestion and stimulate skin cell renewal

replenish
replenish
Deeply hydrate and replenish the skin's moisture barrier
Your Words, Not Ours
Butter is delicious!
Amazing! Love the feel of Butter, I tend to get dry patches on my cheeks and around my nose in winter months. Butter applied before bed, has worked like magic, no more dry itchy patches.
an expert on skincare inside every bottle --
trust us or don't -
an expert on skincare inside every bottle --
trust us or don't -
an expert on skincare inside every bottle --
trust us or don't -
an expert on skincare inside every bottle --
trust us or don't -
an expert on skincare inside every bottle --
trust us or don't -
an expert on skincare inside every bottle --
trust us or don't -